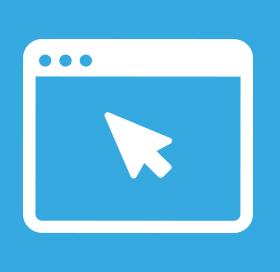 eContouring for Breast Cancer Case Library
The eContouring for Breast Cancer Case Library contains 3 cases, case vingette, and reference documents from cases from the 2017 ASTRO Annual Meeting. These cases give users the ability to practice contouring and to receive a metric score to compare the user's contours to that of expert faculty.
The purpose of these eContouring cases is to expand knowledge of breast and regional lymph node anatomy for radiation contouring and treatment planning, focusing specifically on post-mastectomy and regional nodal irradiation.   The former paradigm in breast cancer, in which the radiation target was defined by the radiation beam placement, is being replaced with a more modern approach, in which targets and organs at risk are contoured and the radiation beams are designed to cover the targets with appropriate normal tissue blocking. While strict coverage guidelines are less commonly used in breast cancer, contouring can allow the clinician to identify the most critical target areas and make thoughtful decisions about block placements.  Target delineation can also help in assessing dose homogeneity within the target.  Accordingly, it is essential for the radiation oncology community to utilize a common nomenclature and common anatomic guidelines for breast cancer contouring.   These cases will educate participants on this nomenclature and contouring techniques.
Target Audience
This program is designed to meet the interest of radiation oncologists, radiation therapists, and radiation dosimetrists.
Learning Objectives
Utilize a common system of nomenclature and reporting to enchance standards of contouring, treatment and follow-up.
Demonstrate contouring of the CTV's and PTV's for breast cancer radiation treatment planning including post mastectomy and regional nodal targets.
Distinguish normal tissue anatomy for breast cancer treatment planning.
Jean Wright, MD, is employed at Johns Hopkins University and has no financial relationships with a commercial interest.
Jennifer Bellon, MD, FASTRO is employed at Dana-Farber Cancer Institude and receives compensation from UptoDate.
Atif Khan, MD, MS is employed at Memorial Sloan Kettering Cancer Center and receives research compensation from Elekta and Cianna Medical.
Douglas Arthur, MD, FASTRO is employed at Virginia Commonwealth University and receives compensation from Impedimed.
The person(s) above served as the developer(s) of this activity. Additionally, the Education and CME/MOC Committees had control over the content of this activity.
The American Society for Radiation Oncology (ASTRO) is accredited by the Accreditation Council of Continuing Medical Education to provide continuing education to physicians.
ASTRO is awarded Deemed Status by the American Board of Radiology to provide SA-CME as part of Part II Maintenance of Certification. 
Available Credit
1.50

AMA PRA Category 1 Credit™

The American Society for Radiation Oncology (ASTRO) is accredited by the Accreditation Council for Continuing Medical Education for physicians. ASTRO designates this [node:field-accme-data:field-ama-learning-format] for a maximum of 1.50 AMA PRA Category 1 Credit™. Physicians should claim only the credit commensurate with the extent of their participation in the activity.

1.50

Certificate of Attendance

This activity was designated for 1.50 AMA PRA Category 1 Credit™.
Course Fees:
ASTRO members must log in to the ASTRO website to view and receive the discounted member rate.
Nonmember: $149
Member: $99
Policies:
No refunds, extensions, or substitutions will be made for those participants who, for any reason, have not completed the course by the end of the qualification date. The qualification date for each course is listed in the course catalog on the ASTRO website under availability.
Participants using ASTRO's online courses to satisfy the requirement of a Maintenance of Certification (MOC) program should verify the number, type and availability dates of any course before making a purchase. No refunds, extensions, or substitutions will be made for participants who have purchased courses that do not align with their MOC requirement.
The course and its materials will only be available on the ASTRO website for that 2 year period regardless of purchase date. At the expiration of the qualification, participants will no longer have access to the course or its materials. ASTRO reserves the right to remove a course before the end of its qualification period.
Required Hardware/software
One of the two latest versions of Google Chrome, Mozilla Firefox, Internet Explorer or Safari.
Up-to-date Flash Player. You can update here: http://get.adobe.com/flashplayer/
IOS and Android Tablets are not supported.