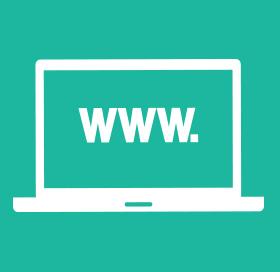 Why Smart People do Dumb Things: Decision Making, Bias and Medical Error
Medical error involves not only failure to carry out intended actions, but also errors in judgment, which are heavily influenced by our manner of thinking. The field of cognitive science seeks to better understand how we process information and make decisions. This session will serve to explore how rationally irrational we are, how heuristics and type 1 thinking tend to govern the day, how cognitive biases shape our decisions and what tools (like metacognition, cognitive debiasing) can be used to help mitigate the influence of these biases. We will, as part of this session, also review an incident video on cognitive bias especially created for this session, which can then be accessed at home to help teach one's own institution, and use practical examples commonly encountered in the Radiation Oncology clinic to illustrate these principles. Daylian Cain will be assisting with this presentation. Professor Cain's research focuses on "judgment and decision-making." In other words, he studies the reasons why smart people do dumb things. Notably, Cain's research has been discussed in the Wall Street Journal, Time Magazine, Forbes, The New Yorker, the Washington Post, BusinessWeek, USA Today, the New York Times and other top media outlets such as NPR. Cain has won national teaching awards and has also appeared as a commentator on National Geographic's popular TV show, Brain Games. Professor Cain's September 2017 schedule is not yet available, although he is aware of this session proposal and he has responded favorably provided there are no conflicts with other commitments.
This activity was originally recorded at ASTRO's 2017 Annual Meeting, September 24-27, 2017 in San Diego, CA.
Target Audience
This program is designed to meet the interest of radiation oncologists, radiation therapists, and radiation dosimetrists.
Learning Objectives
After this session, attendees should be able to:
Distinguish between type 1 and type 2 thinking.
Utilize bias terminology to accurately describe biases commonly encountered in the clinical decision making workflow.
Practice debiasing strategies.
Daylian Cain is employed at Yale University and has no financial relationships with a commercial interest.
Derek Brown, PhD Is employed at University of California and has an interest in TreatSafely.
Suzanne Evans, MD is employed at Yale University and receives grants from the American Cancer Society.
The person(s) above served as the developer(s) of this activity. Additionally, the Education and CME/MOC Committees had control over the content of this activity.
The American Society for Radiation Oncology (ASTRO) is accredited by the Accreditation Council of Continuing Medical Education to provide continuing education to physicians.
ASTRO is awarded Deemed Status by the American Board of Radiology to provide SA-CME as part of Part II Maintenance of Certification. 
Available Credit
1.50

Certificate of Attendance

This activity was designated for 1.50 AMA PRA Category 1 Credit™.

1.50

SA-CME

The American Society for Radiation Oncology (ASTRO) is accredited by the Accreditation Council of Continuing Medical Education to provide continuing medical education for physicians.

The American Society for Radiation Oncology (ASTRO) designates this Enduring material for a maximum of 1.50 AMA PRA Category 1 Credit™. Physicians should claim only the credit commensurate with the extent of their participation in the activity.

This activity meets the American Board of Radiology's criteria for a self-assessment activity in the ABR's Maintenance of Certification program. Participation in this course in combination with the successful completion of the corresponding assessment and course evaluation adheres to the guidelines established by the ABR for 1.50 self-assessment credits.
Course Fees:
ASTRO members must log in to the ASTRO website to view and receive the discounted member rate.
Nonmember: $105
Member: $55
Policies:
No refunds, extensions, or substitutions will be made for those participants who, for any reason, have not completed the course by the end of the qualification date. The qualification date for each course is listed in the course catalog on the ASTRO website under availability.
Participants using ASTRO's online courses to satisfy the requirement of a Maintenance of Certification (MOC) program should verify the number, type and availability dates of any course before making a purchase. No refunds, extensions, or substitutions will be made for participants who have purchased courses that do not align with their MOC requirement.
The course and its materials will only be available on the ASTRO website for that 3 year period regardless of purchase date. At the expiration of the qualification, participants will no longer have access to the course or its materials. ASTRO reserves the right to remove a course before the end of its qualification period.
Required Hardware/software
One of the two latest versions of Google Chrome, Mozilla Firefox, Internet Explorer or Safari.