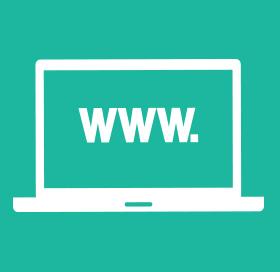 Translational Genomics to Advance Precision Radiation Oncology-AM2018
Large-scale genomics studies are transforming our understanding of tumor biology; however, despite a dramatic increase in available data, translating genomic findings to clinical practice remains a significant challenge. This session will focus on current efforts to leverage genomic data to advance clinical radiation oncology. Presentations will describe preclinical systems used in genomic analyses and will explain the biological and technical underpinnings of common genomic assays. All speakers are active translational investigators and will highlight different genomic platforms in current use, including DNA-based mutational and copy-number analyses, RNA-based gene expression analyses, and metabolic/proteomic approaches. We will examine several representative biomarkers in detail to highlight the path from biomarker discovery to clinical implementation. Finally, we will describe the challenges that exist when attempting to validate tumor genomic features as prognostic and/or predictive biomarkers, and we will highlight what we see as opportunities for on-going investigations that are unique to radiation oncology.
This activity is available from January 11, 2019, through 11:59 p.m. Eastern time on January 10, 2022.
This activity was originally recorded at ASTRO's 2018 Annual Meeting, October 22-24, 2018  in San Antonio, TX.
Target Audience
This course is designed to meet the interests of medical oncologists, radiation oncologists, surgeons, radiation oncology residents, radiation physicists, diagnostic radiologists, pathologists,  radiation biologists, specialists, and clinical and translational researchers.
Learning Objectives
Describe the different types of genomic analyses that are frequently used to characterize tumors and define genomic subtypes.
Explain the steps required to validate a specific genomic association as a prognostic and/or predictive biomarker.
Determine which available genomics-based assays may be most relevant to their clinical practice.
Kent Mouw, MD, PhD is employed by Brigham & Women's Hospital/Dana-Farber Cancer Institute and has nothing to disclose.
Nadeem Riaz, MD, MS is employed by Memorial Sloan Kettering Cancer Center and receives compensation/remuneration/funding from BMS and Pfizer.
Daniel Spratt, MD is employed by the University of Michigan Cancer Center and has nothing to disclose.
Additionally, the SA-CME Task Force and the CME/MOC Committee had control over the content of this activity.
 
The American Society for Radiation Oncology (ASTRO) is accredited by the Accreditation Council of Continuing Medical Education to provide continuing education to physicians.
ASTRO is awarded Deemed Status by the American Board of Radiology to provide SA-CME as part of Part II Maintenance of Certification. 
Available Credit
1.50

Certificate of Attendance

This activity was designated for 1.50 AMA PRA Category 1 Credit™.

1.50

SA-CME

The American Society for Radiation Oncology (ASTRO) is accredited by the Accreditation Council of Continuing Medical Education to provide continuing medical education for physicians.

The American Society for Radiation Oncology (ASTRO) designates this Enduring material for a maximum of 1.50 AMA PRA Category 1 Credit™. Physicians should claim only the credit commensurate with the extent of their participation in the activity.

This activity meets the American Board of Radiology's criteria for a self-assessment activity in the ABR's Maintenance of Certification program. Participation in this course in combination with the successful completion of the corresponding assessment and course evaluation adheres to the guidelines established by the ABR for 1.50 self-assessment credits.
Policies: 
No refunds, extensions or substitutions will be made for those registrants who, for any reason, were unable to attend or were tardy for the session.
No credits will be granted and no refunds, exchanges or transfers will be given to those who do not pass.
ASTRO staff cannot make modifications to your submitted materials.
 
Required Hardware/software
One of the two latest versions of Google Chrome, Mozilla Firefox, Internet Explorer or Safari.