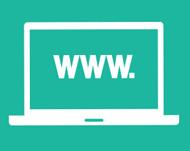 Thoracic Cancer Beyond the Clinic - Community Impacts
Covid-19 rapidly affected our lives and the life of our patients. Vaccination campaign started in 2021. At least four types of vaccines are widely used in the US (Pfizer, Moderna, Johnson and Johnson and Astra Zeneca). Speakers review the data in the general population and available data in the cancer population. In general, the activity of the vaccines are similar for patients with solid tumors and the normal population. Possible influencing factor are chemotherapy, use of steroids and age. Data on larger cohort of patients with lung cancer are lacking.
Topics of discussions are:
Social Media Use in Medicine
Equity in Medicine
Wildfires and Climate Change: Effects on Lung Cancer
Efficacy of COVID Vaccine on Cancer Patients
An additional presentation is regarding topics related with advanced precision diagnostics in the context of patients with thoracic malignancies. The presentation offers an update of optimal strategies to assess molecular biomarkers in tumor tissue samples and their impact in patient care.
This activity is available from January 31, 2022, through 11:59 p.m. Eastern time on January 30, 2025.
This activity was originally recorded at ASTRO's Multidisciplinary Thoracic Cancers Symposium, December 2-4th.
Target Audience
The activity is designed to meet the interests of radiation oncologists, radiation oncology residents, surgeons, physicists, nurses, radiation dosimetrists, radiation therapists, diagnostic radiologists, pathologists, medical oncologists and other specialists.
Learning Objectives
Upon completion of this activity, participants should be able to:
Apply new strategies to make practice modifications.
Describe the current landscape of biomarkers for targeted therapies and immunotherapy for patients with thoracic malignancies.
Moderator: Marina Garassino, MD, University of Chicago, Chicago
Speakers:
​​Katie Lichter, MD, University of California, San Francisco, California and has nothing to disclose.
Marina Garassino, MD, University of Chicago, Chicago and receives compensation from AstraZeneca, AstraZeneca/MedImmune, Bayer, Blueprint Medicines, Celgene, Daiichi Sankyo, Exelixis, GlaxoSmithKline, Incyte, Ipsen Bioscience Inc., Janssen, Medscape, Merck, Mirati Therapeutics Inc, MSD Oncology, Novartis, Otsuka Pharmaceutical Italy, Regeneron, Roche, S.O.S. S.r.l, Sanofi, Seattle Genetics, Spectrum Pharmaceuticals, Takeda, and Turning Point Therapeutics.
Howard (Jack) West, MD, City of Hope, Duarte, California and receives compensation from Amgen, Astrazeneca, Eli Lilly, Genentech/Roche, Merck and Mirati.
Narjust Duma, MD, Dana-Farber Cancer Institute, Boston and receives compensation from AstraZeneca, BI, BMS, Janssen, Neogenomics and Pfizer.
The person(s) above served as the developer(s) of this activity. Additionally, the Education Committee had control over the content of this activity. All relevant relationships have been mitigated.
The American Society for Radiation Oncology (ASTRO) is accredited by the Accreditation Council of Continuing Medical Education to provide continuing education to physicians.
ASTRO is awarded Deemed Status by the American Board of Radiology to provide SA-CME as part of Part II Maintenance of Certification. 
Available Credit
1.50

AMA PRA Category 1 Credit™

The American Society for Radiation Oncology (ASTRO) is accredited by the Accreditation Council for Continuing Medical Education for physicians. ASTRO designates this for a maximum of 1.50 AMA PRA Category 1 Credit™. Physicians should claim only the credit commensurate with the extent of their participation in the activity.

1.50

Certificate of Attendance

This activity was designated for 1.50 AMA PRA Category 1 Credit™.
Course Fees:
ASTRO members must log in to the ASTRO website to view and receive the discounted member rate.
Nonmember: $30
Member: $25
Policies:
No refunds, extensions, or substitutions will be made for those participants who, for any reason, have not completed the course by the end of the qualification date. The qualification date for each course is listed in the course catalog on the ASTRO website under availability.
Participants using ASTRO's online courses to satisfy the requirement of a Maintenance of Certification (MOC) program should verify the number, type and availability dates of any course before making a purchase. No refunds, extensions, or substitutions will be made for participants who have purchased courses that do not align with their MOC requirement.
The course and its materials will only be available on the ASTRO website for that 3 year period regardless of purchase date. At the expiration of the qualification, participants will no longer have access to the course or its materials. ASTRO reserves the right to remove a course before the end of its qualification period.
Required Hardware/software
One of the two latest versions of Google Chrome, Mozilla Firefox, Internet Explorer or Safari.