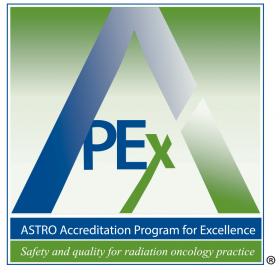 Welcome to ASTRO's APEx surveyor orientation covering the Health Insurance Portability and Accountability Act of 1996 (HIPAA) compliance training.  This training session will focus on the HIPAA requirements to protect the privacy and security of protected health information, which is referred to as PHI.
**HIPAA Reminders for APEx Surveyors is an important summary of how HIPAA applies to your facility visits. Please review this document before your next facility visit.
Target Audience
This course is designed to train APEx surveyors on the requirements of HIPAA privacy and security compliance prior to conducting facility reviews.
Learning Objectives
In this course, you will review
Important definitions in HIPAA

How you can and cannot use or disclose PHI

Individual rights that patients have with respect to their protected health information

How to address breaches of protected health information

Safeguards that are in place to protect the privacy and security of protected health information

The requirement to mitigate the harmful effects of any impermissible uses or disclosures of PHI