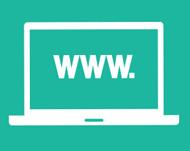 Challenging Cases in GI Malignancies - Caring for GI Cancer Patients Across All Practice Settings
This activity presents challenging clinical scenarios arising in the management of patients with gastrointestinal malignancies. The discussants include radiation oncologists from an academic practice setting in a large metropolitan center, an academic/community hybrid practice in a smaller coastal town, and a community practice in Alaska (serving a wide geographic area including the Native Alaskan community). The purpose of the panel is to discuss how to implement state-of-the-art radiation therapy treatments for gastrointestinal cancer patients across a variety of practice environments. Cases are chosen to highlight best practices as well as evidence-based approaches to areas of current clinical ambiguity or controversy. The session is not designed to provide a full review of medical literature related to each disease, but to highlight critical points that can be incorporated into everyday medical decision-making. The goal is to present a mix of difficult scenarios that are commonly encountered in clinical practice. The panelists discuss social and cultural contributions to oncologic outcomes in their practice environments and focus on the patient perspective. 
Topics:
Locally Advanced Rectal Cancer
Aaron S. Kusano, MD, SM 
Esophagus
Pehr Hartvigson, MD
Intrahepatic Cholangiocarcinoma
Vonetta Michelle Williams, MD, PhD
Anorectal SCC in an HIV+ Patient
Edward Y. Kim, MD
This activity is available from August 8, 2023, through 11:59 p.m. Eastern time on August 7, 2025. 
This activity was originally recorded at the 2022 ASTRO Annual Meeting.
Target Audience
The activity is designed to meet the interests of medical oncologists, radiation oncologists, surgeons, radiation physicists, nurses, radiation therapists, dosimetrists and residents. 
Learning Objectives
Upon completion of this activity, participants should be able to:
Apply current best practices for incorporating total neoadjuvant therapy and hypofractionated radiation in the management of rectal cancer. 
Apply current best practices for radiotherapy in the management of locally advanced gastroesophageal cancer.
Edward Y. Kim, MD, is employed by the University of Washington/Fred Hutchinson Cancer Center. 
Vonetta Michelle Williams, MD, PhD, is employed by Memorial Sloan-Kettering Cancer Center. Dr. Williams serves in a leadership role as Vice Chair of the ARRO Equity and Inclusion Subcommittee.   
Aaron S. Kusano, MD, SM, is employed by the Anchorage and Valley Radiation Therapy Centers.  
Pehr Hartvigson, MD, is employed by Oregon Health and Science University, Department of Radiation Medicine and Columbia Memorial Hospital. 
The person(s) above served as the developer(s) of this activity. Additionally, the Education Committee had control over the content of this activity. All relevant relationships have been mitigated.
The American Society for Radiation Oncology (ASTRO) is accredited by the Accreditation Council of Continuing Medical Education to provide continuing education to physicians.
ASTRO is awarded Deemed Status by the American Board of Radiology to provide SA-CME as part of Part II Maintenance of Certification. 
Available Credit
1.00

AMA PRA Category 1 Credit™

The American Society for Radiation Oncology (ASTRO) is accredited by the Accreditation Council for Continuing Medical Education for physicians. ASTRO designates this Enduring material for a maximum of 1.00 AMA PRA Category 1 Credit™. Physicians should claim only the credit commensurate with the extent of their participation in the activity.

1.00

Certificate of Attendance

This activity was designated for 1.00 AMA PRA Category 1 Credit™.
Course Fees:
ASTRO members must log in to the ASTRO website to view and receive the member rate.
Nonmember: $149
Member: $99
Member-in-training: $49
Student/Grad Student/PGY: $49
Postdoctoral Fellow: $49
 
Policies:
No refunds, extensions, or substitutions will be made for those participants who, for any reason, have not completed the course by the end of the qualification date. The qualification date for each course is listed in the course catalog on the ASTRO website under availability.
Participants using ASTRO's online courses to satisfy the requirement of a Maintenance of Certification (MOC) program should verify the number, type and availability dates of any course before making a purchase. No refunds, extensions, or substitutions will be made for participants who have purchased courses that do not align with their MOC requirement.
The course and its materials will only be available on the ASTRO website until August 7, 2025, regardless of purchase date. At the expiration of the qualification, participants will no longer have access to the course or its materials. ASTRO reserves the right to remove a course before the end of its qualification period.
Required Hardware/software
One of the two latest versions of Google Chrome, Mozilla Firefox, Internet Explorer or Safari.