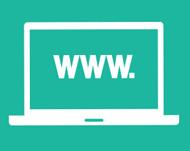 Case-Based Discussion of Challenging Patients with Uterine Cancer
Using a case-based approach, this activity discusses challenging scenarios that are encountered in the management of women with uterine cancer. Specific areas of focus include the treatment of recurrent endometrial cancer at the vaginal cuff or with an isolated pelvic or para-aortic lymph node as well as medically inoperable uterine cancer. For patients with isolated vaginal recurrences, oftentimes complex interstitial brachytherapy implants are required. We review the rationale for selection of brachytherapy technique and describe updates on brachytherapy techniques and strategies to approach complex and challenging patients as well as rationale for inclusion of radiosensitizing agents in the setting of recurrent endometrial cancer. Another ongoing area of debate is the most appropriate adjuvant management of endometrial cancer patients found to have isolated tumor cells or micrometastases on sentinel lymph node biopsy. Do patients need external beam radiotherapy or adjuvant brachytherapy with chemotherapy? If they are dispositioned to receive adjuvant external beam radiotherapy, what is the most appropriate field design? Additionally, patients with uterine cancers may sometimes be unable to undergo primary surgery due to advanced age or other comorbid conditions. Primary radiotherapy is an alternative method to manage these patients and approaches to their management are discussed. These topics are addressed in this activity. 
Topics:
Vaginal Recurrence Endometrial Cancer and Q&A 
Catheryn M. Yashar, MD, FASTRO  
Management of Medically Inoperable Uterine Cancer
Scott R. Silva, MD, PhD
Sentinel LN in Endometrial Cancer and the Challenge of Isolated Tumor Cells (ITCs): To Treat or Not to Treat? 
Kaled M. Alektiar, MD, FASTRO 
Q&A
Full Panel
This activity is available from September 12, 2023, through 11:59 p.m. Eastern time on September 11, 2025. 
This activity was originally recorded at the 2022 ASTRO Annual Meeting.
Target Audience
The activity is designed to meet the interests of medical oncologists, radiation oncologists, surgeons, physicists, nurses, diagnostic radiologists, radiation therapists, radiation dosimetrists, radiation biologists and residents. 
Learning Objectives
Upon completion of this activity, participants should be able to:
Identify optimal adjuvant treatment strategies for patients with sentinel node positive uterine cancer including isolated tumor cells and micrometastases. 
Review the use of brachytherapy for medically inoperable uterine cancer and isolated vaginal recurrence of uterine cancer, as well as to understand the concepts behind image-guided brachytherapy, including optimal dosing for tumor control and prevention of toxicity. 
Assess and evaluate acute and long-term toxicity and survivorship in the management of challenging cases of uterine cancer. 
Lilie L. Lin, MD, is employed by The University of Texas MD Anderson Cancer Center. Dr. Lin receives research grants from Astrazeneca, NCI and Pfizer. 
Scott R. Silva, MD, PhD, is employed by Brown Cancer Center, University of Louisville School of Medicine.    
Catheryn M. Yashar, MD, FASTRO, is employed by Department of Radiation Medicine and Applied Sciences at the University of California San Diego. Dr. Yashar receives compensation from Kaiser Permanente. Dr. Yashar serves in leadership positions at the following entities: American College of Radiation Oncology (Board Member); University of California San Diego (Associate CMO for Medical Staff); NCCN (Vice Chair Gynecology Section); American Board of Radiology (Trustee); Kukuna O Ka La (Board Member).  
Kaled M. Alektiar, MD, FASTRO, is employed by Memorial Sloan Kettering Cancer Center.  
The person(s) above served as the developer(s) of this activity. Additionally, the Education Committee had control over the content of this activity. All relevant relationships have been mitigated.
The American Society for Radiation Oncology (ASTRO) is accredited by the Accreditation Council of Continuing Medical Education to provide continuing education to physicians.
ASTRO is awarded Deemed Status by the American Board of Radiology to provide SA-CME as part of Part II Maintenance of Certification. 
Available Credit
1.00

AMA PRA Category 1 Credit™

The American Society for Radiation Oncology (ASTRO) is accredited by the Accreditation Council for Continuing Medical Education for physicians. ASTRO designates this for a maximum of 1.00 AMA PRA Category 1 Credit™. Physicians should claim only the credit commensurate with the extent of their participation in the activity.

1.00

Certificate of Attendance

This activity was designated for 1.00 AMA PRA Category 1 Credit™.
Course Fees:
ASTRO members must log in to the ASTRO website to view and receive the member rate.
Nonmember: $149
Member: $99
Member-in-training: $49
Student/Grad Student/PGY: $49
Postdoctoral Fellow: $49
 
Policies:
No refunds, extensions, or substitutions will be made for those participants who, for any reason, have not completed the course by the end of the qualification date. The qualification date for each course is listed in the course catalog on the ASTRO website under availability.
Participants using ASTRO's online courses to satisfy the requirement of a Maintenance of Certification (MOC) program should verify the number, type and availability dates of any course before making a purchase. No refunds, extensions, or substitutions will be made for participants who have purchased courses that do not align with their MOC requirement.
The course and its materials will only be available on the ASTRO website until September 11, 2025, regardless of purchase date. At the expiration of the qualification, participants will no longer have access to the course or its materials. ASTRO reserves the right to remove a course before the end of its qualification period.
Required Hardware/software
One of the two latest versions of Google Chrome, Mozilla Firefox, Internet Explorer or Safari.