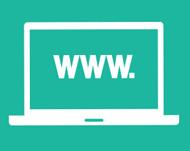 The Cancer Breakthroughs activity brings together several medical societies in a collaborative effort to provide a summary of this year's groundbreaking cancer studies. It is important to the field of oncology to join forces while facilitating the synthesis of information in a way that can be put into practice promptly and globally. 
This year's Cancer Breakthroughs activity features research from the American Society of Clinical Oncology (ASCO) and the American Association of Physicists in Medicine (AAPM). 
Topics:
Introductions
Howard Sandler, MD, MS, FASTRO
ASCO Discussant
Kimmie Ng, MD, MPH
AAPM Discussant
Kristy Brock, PhD, FASTRO
This activity is available from November 28, 2023, through 11:59 p.m. Eastern time on November 27, 2024. 
This activity was originally recorded at the 2023 ASTRO Annual Meeting.
Target Audience
The activity is designed to meet the interests of radiation oncologists, physicists, and residents. 
Howard Sandler, MD, MS, FASTRO, is employed by Cedars-Sinai Medical Center.  
 
Kimmie Ng, MD, MPH, is employed by the Dana-Farber Cancer Institute/Harvard Medical School. Dr. Ng receives research funding from Pharmavite, Evergrande Group, Janssen, and Revolution Medicines. Dr. Ng serves on the advisory board of Bayer, Seagen, GlaxoSmithKline, Pfizer, CytomX, and Abbvie.  
 
Kristy Brock, PhD, FASTRO, is employed by University of Texas MD Anderson Cancer Center. Dr. Brock serves on the advisory board and owns a copyright of RaySearch Laboratories.
The person(s) above served as the developer(s) of this activity. Additionally, the Education Committee had control over the content of this activity. All relevant relationships have been mitigated.
The American Society for Radiation Oncology (ASTRO) is accredited by the Accreditation Council of Continuing Medical Education to provide continuing education to physicians.
ASTRO is awarded Deemed Status by the American Board of Radiology to provide SA-CME as part of Part II Maintenance of Certification. 
Available Credit
0.00

Certificate of Attendance

This activity was designated for 0.00 AMA PRA Category 1 Credit™.
Course Fees:
ASTRO members must log in to the ASTRO website to view and receive the member rate.
Nonmember: $149
Member: $0.00
Member-in-training: $0.00
Student/Grad Student/PGY: $0.00
Postdoctoral Fellow: $0.00
 
Policies:
No refunds, extensions, or substitutions will be made for those participants who, for any reason, have not completed the course by the end of the qualification date. The qualification date for each course is listed in the course catalog on the ASTRO website under availability.
Participants using ASTRO's online courses to satisfy the requirement of a Maintenance of Certification (MOC) program should verify the number, type and availability dates of any course before making a purchase. No refunds, extensions, or substitutions will be made for participants who have purchased courses that do not align with their MOC requirement.
The course and its materials will only be available on the ASTRO website until November 27, 2024, regardless of purchase date. At the expiration of the qualification, participants will no longer have access to the course or its materials. ASTRO reserves the right to remove a course before the end of its qualification period.
Required Hardware/software
One of the two latest versions of Google Chrome, Mozilla Firefox, Internet Explorer or Safari.