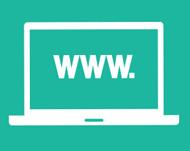 Breast Cancer Science Highlights
This session highlights six of the most clinically relevant abstracts within the Breast Cancer track of the 2022 ASTRO Annual Meeting Scientific Program. These noteworthy scientific abstracts share important findings and feature cutting edge research from leaders in the field. The Discussant compares and contrasts the current data to help you digest the latest science; places the study into context; and describes how the study can be put into clinical practice, if recommended. 
 
Highlighted Abstracts include – 
NRG RTOG 1005: A Phase III Trial of Hypo fractionated Whole Breast Irradiation with Concurrent Boost Versus Conventional Whole Breast Irradiation Plus Sequential Boost following Lumpectomy for High Risk Early-Stage Breast Cancer 

Physician Rated Cosmesis and Patient Reported outcomes after Concomitant Boost (CB) versus Sequential Boost (SB) for Adjuvant Treatment of Breast Cancer: A Prospective Randomized Study 

Accelerated Partial Breast Irradiation (APBI) Using Five Daily Fractions: A Prospective, Phase II, Multi-centre Trial of Cosmetic Outcomes and Toxicity: Final Results 

Ultra-accelerated Photons, Protons, or Brachytherapy for Favorable Early Breast Cancer: Long-term Results of a 3-fraction Partial Breast Irradiation Trial 

The Role of Transcutaneous Vagal Nerve Stimulation in Cancer-Related Fatigue and Quality of Life in Breast Cancer Patients Receiving Radiotherapy:A Randomized, Double-Blinded and Placebo-Controlled Clinical Trial

Axillary-lateral Thoracic Vessel Juncture Radiotherapy Dose Constraints for Predicting Long-term Lymphedema Risk in Patients with Breast Cancer
This activity is available from October 10, 2023, through 11:59 p.m. Eastern time on December 31, 2023. 
This activity was originally recorded at ASTRO's 2022 Annual Meeting.
Target Audience
The activity is designed to meet the interests of radiation oncologists, radiation oncology residents, physicists and radiation dosimetrists. 
Learning Objectives
Upon completion of this activity, participants:
Gain knowledge of the use and technique of radiation therapy for breast cancers 
Assess selected randomized and comparative trials in breast cancer  
Discussant: Rachel Blitzblau, MD, PhD, Duke University Medical Center 
Research funding from Gateway for Cancer Research 
The person(s) above served as the developer(s) of this activity. Additionally, the Education Committee had control over the content of this activity. All relevant relationships have been mitigated.
The American Society for Radiation Oncology (ASTRO) is accredited by the Accreditation Council of Continuing Medical Education to provide continuing education to physicians.
ASTRO is awarded Deemed Status by the American Board of Radiology to provide SA-CME as part of Part II Maintenance of Certification. 
Available Credit
0.50

Certificate of Attendance

This activity was designated for 0.50 AMA PRA Category 1 Credit™.
Course Fees:
ASTRO members must log in to the ASTRO website to view and receive the free member rate.
Nonmember: $79
Member: Free 
Policies:
No refunds, extensions, or substitutions will be made for those participants who, for any reason, have not completed the course by the end of the qualification date. The qualification date for each course is listed in the course catalog on the ASTRO website under availability.
Participants using ASTRO's online courses to satisfy the requirement of a Maintenance of Certification (MOC) program should verify the number, type and availability dates of any course before making a purchase. No refunds, extensions, or substitutions will be made for participants who have purchased courses that do not align with their MOC requirement.
The course and its materials will only be available on the ASTRO website until December 31, 2023, regardless of purchase date. At the expiration of the qualification, participants will no longer have access to the course or its materials. ASTRO reserves the right to remove a course before the end of its qualification period.
Required Hardware/software
One of the two latest versions of Google Chrome, Mozilla Firefox, Internet Explorer or Safari.