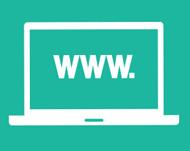 Brachytherapy for Cervical Cancer from A to Z: Optimizing Patient Selection, Treatment Delivery, and Patient Experience
Brachytherapy is a critical component to the optimal management of locally advanced cervical cancer. However, due to many factors, its use was declining in the 2010s and when brachytherapy is omitted, patient outcomes are worse. This educational course will discuss best practices in cervical cancer brachytherapy. The intent is for a broad-based overview of the essentials of brachytherapy. Throughout the course we will highlight the most recent evidence and evolution of modern brachytherapy. We will begin with a discussion of patient selection and the various techniques to consider in diverse situations (Dr. Taunk). Next, we will go through the procedure itself and explore aspects related to ideal applicator/needle placement (Dr. Glaser). Then, treatment planning considerations will be detailed with a focus on how physicists and physicians function as a team to create the best possible plan in an efficient manner (Dr. Kim). Lastly, we will look at the patient experience including ways to make what sounds like a scary treatment as well-tolerated as possible (Dr. Rivera). Our goal is to provide tools and insights that would be of value to a diverse audience so that whether an individual is well-seasoned in brachytherapy, just starting, or does not perform brachytherapy they will be able learn and incorporate new insights into their practice. 
Topics:
Perfecting Patient Selection: Building a Practice Network and Selecting Patients for Advanced Care; Q and A
Neil K. Taunk, MD, MS, MSCTS
Performing a High-Quality Implant - Procedural Tips, Tricks, and Pitfalls
Scott M. Glaser, MD
Treatment Planning - The Physicist and Physician Team
Hayeon Kim, PhD
Optimizing the Brachytherapy Patient Experience - Minimizing Discomfort, Side Effects, Frustrations, and Recurrences; Q and A
Amanda Rivera, MD
This activity is available from November 14, 2023, through 11:59 p.m. Eastern time on November 13, 2025. 
This activity was originally recorded at the 2023 ASTRO Annual Meeting.
Target Audience
The activity is designed to meet the interests of radiation oncologists, physicists, nurses, radiation therapists, radiation dosimetrists and residents. 
Learning Objectives
Upon completion of this activity, participants should be able to:
Identify the ideal brachytherapy technique for a wide range of clinical scenarios.
Confidently incorporate advanced modalities and techniques such as hybrid applicator and MRI-based treatment planning into routine clinical practice. 
Provide patients with as comfortable an experience as possible by incorporating additional techniques for improving the tolerability of brachytherapy.  
Scott R. Silva, MD, PhD, is employed by Department of Radiation Oncology, Brown Cancer Center, University of Louisville School of Medicine.     
Neil Kanth Taunk, MD, MS, MSCTS, is employed by Department of Radiation Oncology, Perelman School of Medicine at the University of Pennsylvania. Dr. Taunk receives compensation from Boston Scientific and Point BioPharma.  
Scott M. Glaser, MD, is employed by Department of Radiation Oncology, City of Hope National Medical Center.   
Hayeon Kim, PhD, is employed by Department of Radiation Oncology, University of Pittsburgh Hillman Cancer Center.  
Amanda Rivera, MD, is employed by University of Miami. Dr. Rivera was previously employed by Montefiore Medical Center. 
The person(s) above served as the developer(s) of this activity. Additionally, the Education Committee had control over the content of this activity. All relevant relationships have been mitigated.
The American Society for Radiation Oncology (ASTRO) is accredited by the Accreditation Council of Continuing Medical Education to provide continuing education to physicians.
ASTRO is awarded Deemed Status by the American Board of Radiology to provide SA-CME as part of Part II Maintenance of Certification. 
Available Credit
1.25

AMA PRA Category 1 Credit™

The American Society for Radiation Oncology (ASTRO) is accredited by the Accreditation Council for Continuing Medical Education for physicians. ASTRO designates this for a maximum of 1.25 AMA PRA Category 1 Credit™. Physicians should claim only the credit commensurate with the extent of their participation in the activity.

1.25

Certificate of Attendance

This activity was designated for 1.25 AMA PRA Category 1 Credit™.
Course Fees:
ASTRO members must log in to the ASTRO website to view and receive the member rate.
Nonmember: $149
Member: $99
Member-in-training: $49
Student/Grad Student/PGY: $49
Postdoctoral Fellow: $49
 
Policies:
No refunds, extensions, or substitutions will be made for those participants who, for any reason, have not completed the course by the end of the qualification date. The qualification date for each course is listed in the course catalog on the ASTRO website under availability.
Participants using ASTRO's online courses to satisfy the requirement of a Maintenance of Certification (MOC) program should verify the number, type and availability dates of any course before making a purchase. No refunds, extensions, or substitutions will be made for participants who have purchased courses that do not align with their MOC requirement.
The course and its materials will only be available on the ASTRO website until November 13, 2025, regardless of purchase date. At the expiration of the qualification, participants will no longer have access to the course or its materials. ASTRO reserves the right to remove a course before the end of its qualification period.
Required Hardware/software
One of the two latest versions of Google Chrome, Mozilla Firefox, Internet Explorer or Safari.