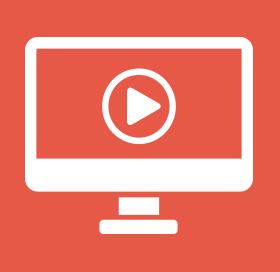 ASTRO's 2020 Final Rules Webinar On Demand
ASTRO's 2020 Final Rules Webinar examines the coding and reimbursement changes taking effect on January 1, 2020. The webinar reviews the content and CMS decisions of the final rules in addition to coding and coverage issues that continue to be a challenge for many radiation oncology practices. The guidelines/rules for Medicare coding and reimbursement are constantly evolving and as the professional society representing radiation oncology, ASTRO wants to provide the most up to date and accurate coding  and payment related information.
This webinar will cover:
The 2020 Medicare Physician Fee Schedule and Hospital Outpatient Prospective Payment System final rules.
Coding changes specifically affecting radiation oncology.
Common coding challenges and payer coverage policy trends.
This webinar was recorded on December 04, 2019.
Target Audience
Radiation Oncologists

Radiation Oncology Residents

Physicists

Radiation Therapists

Medical Dosimetrists

Radiation Oncology Office Administrators

Radiation Oncology Billing and Coding Staff
Learning Objectives
At the conclusion of this activity, the participant will be able to:
Describe and discuss the Medicare new and revised payment and coding policies for 2020.
Explain the potential impact of the Medicare MPFS and OPPS Final Rules on radiation oncology services for 2020.
Describe and discuss CPT code changes for 2020.
Bryan Hull, JD, MPH is employed by ASTRO and has no other financial relationships.
 
This webinar is not accredited.
Available Credit
1.00

Certificate of Attendance

This activity was designated for 0.00 AMA PRA Category 1 Credit™.
Course Fees: 
ASTRO members must log in to the ASTRO website to view and receive the discounted member rate.
Member: $99
Nonmember: $199
MIT: $25 
Cancellation Policy
No refunds, extensions, or substitutions will be made for those participants who, for any reason, have not completed the course by the end of the qualification date. The qualification date for each course is listed in the course catalog on the ASTRO website under availability.

Participants using ASTRO's online courses to satisfy the requirement of a Maintenance of Certification (MOC) program should verify the number, type and availability dates of any course before making a purchase. No refunds, extensions, or substitutions will be made for participants who have purchased courses that do not align with their MOC requirement.

The course and its materials will only be available on the ASTRO website for that 2 year period regardless of purchase date. At the expiration of the qualification, participants will no longer have access to the course or its materials. ASTRO reserves the right to remove a course before the end of its qualification period.