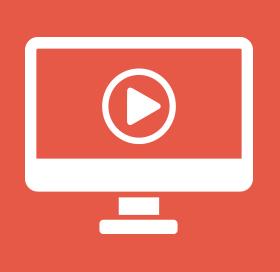 ASTRO'S Payer Education Webinar On Demand
The ASTRO Payer Education webinar is designed to provide information to federal and private health insurance payers on the topic of appropriate coverage of radiation therapy services. 
The webinar will outline the standard course of treatment of radiation therapy, as well as five major radiation therapy procedures. Participants will learn of correct coverage policies for radiation oncology services, outlined in ASTRO's Model Policies, as well as diagnosis and procedure coding implications imbedded within medical coverage policies. 
Target Audience
The target audience for this webinar includes federal Medicare payers/Medicare Administrative Contractors, private managed care organizations/private insurance payers, as well as other entities engaged with payment for radiation oncology services including radiation oncologists, billing and coding professionals, and radiation oncology practice administrators.
Learning Objectives
At the conclusion of this activity, the participant will be able to:
Describe the standard course of treatment for a patient treated with radiation therapy.
Identify basic components of the following radiation therapy modalities:

Intensity Modulated Radiation Therapy (IMRT)
Stereotactic Body Radiation Therapy (SBRT)
Stereotactic Radiosurgery (SRS)
Proton Beam Therapy (PBT)
Brachytherapy

Recognize how these modalities are appropriately reported by individual practices.
Anita Mahajan, MD, FASTRO is employed by Mayo Clinic and has no financial relationships with a commercial interest.
Tom Boike, MD, MMM, is employed by Genesis Care USA / Michigan Healthcare Professionals and has no financial relationships with a commercial interest.
Anthony Paravati, MD, is employed by Kettering Health Network and has no financial relationships with a commercial interest.
This webinar is not accredited.
Available Credit
1.00

Certificate of Attendance

This activity was designated for 0.00 AMA PRA Category 1 Credit™.
Course Fee: $100
Policies: 
No refunds, extensions, or substitutions will be made for those participants who, for any reason, have not completed the course by the end of the qualification date. The qualification date for each course is listed in the course catalog on the ASTRO website under availability.
The course and its materials will only be available on the ASTRO website for that three year period regardless of purchase date. At the expiration of the qualification, participants will no longer have access to the course or its materials. ASTRO reserves the right to remove a course before the end of its qualification period.
Required Hardware/software
One of the two latest versions of Google Chrome, Mozilla Firefox, Internet Explorer or Safari.