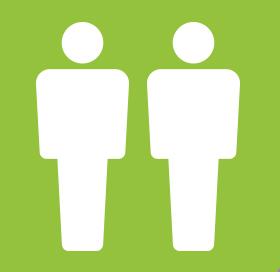 AM2021 - eContouring for Oligometastatic Cancer
This educational activity will review participant for 4 SABR oligometastases cases: ultracentral lung, adrenal, spine, and non-spine bone. Contouring guidelines and pertinent anatomy will be discussed, and participant contours will be compared to the contours of two experts who are PIs of current randomized trials in SABR for oligometastases.
Accessing the Live Session on Monday, October 25, 2021 at 10:00AM Central Time -
YOU WILL NOT ACCESS THE LIVE SESSION FROM THE ACADEMY - You must access on the Digital XP platform
In order to earn credit for this course, please complete the session evaluation for the 2021 ASTRO Annual Meeting by November 30, 2021 in the App or Conference Planner.
To access the live session on October 25, 2021 at 10:00AM Central Time:
Go to the Digital XP at https://astro.pathable.co/
Log in with your astro.org credentials
If you have not added the session to your My Schedule, you can find the session in the Agenda under the Learn menu
Target Audience
The meeting is designed to meet the interests of radiation oncologists and radiation oncology residents.
Learning Objectives
Upon completion of this activity, participants should be able to:
Describe current contouring guidelines for spinal metastases, ultracentral lung, adrenal and non-spine bone metastases.
Describe the tradeoffs between PTV coverage and OAR doses.
Discuss the acceptable practice variations in target and OAR contouring.
The following persons served as faculty for this activity:
Fiona McDonald, MBBS, MA, MRCP, FRCR is employed by the Royal Marsden Hospital and receives grant compensation from MSD.
David Palma, MD, PhD is employed by the London Health Sciences Centre and receives research compensation from the Ontario Institute for Cancer Research and ownership compensation from U.S. Patent.
Additionally, the Education and CME/MOC Committee had control over the content of this activity.
The American Society for Radiation Oncology (ASTRO) is accredited by the Accreditation Council of Continuing Medical Education to provide continuing education to physicians.
ASTRO is awarded Deemed Status by the American Board of Radiology to provide SA-CME as part of Part II Maintenance of Certification. 
Available Credit
1.25

Certificate of Attendance

This activity was designated for 1.25 AMA PRA Category 1 Credit™.
Policies: 
No refunds, extensions or substitutions will be made for those registrants who, for any reason, were unable to attend or were tardy for the session.
No credits will be granted and no refunds, exchanges or transfers will be given to those who do not pass.
ASTRO staff cannot make modifications to your submitted materials.
 
Required Hardware/software
One of the two latest versions of Google Chrome, Mozilla Firefox, Internet Explorer or Safari.