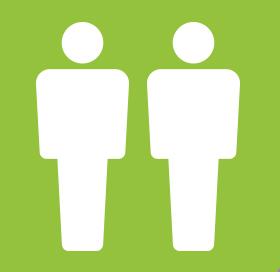 AM2018 PRO02a Head and Neck Cancer (HPV + ve)
This session will discuss optimal evaluation and treatment of patients with HPV-positive oropharynx cancer. In January 2018, AJCC 8 became the new staging system, with major differences for HPV-positive oropharynx cancers; the new staging, and its implications, will be discussed. The session will review the best practices for patient evaluation and evidence-based (and guideline-based) management of HPV-positive cancers in 2018. The expected prognosis and toxicity patterns will be reviewed, in addition to their management.  Current clinical trials looking at treatment de-escalation strategies will also be reviewed, with recommendations on what should be incorporated into practice now on- and off-protocol. The indications for chemoradiation versus radiation alone, the optimal treatment in the postoperative setting after transoral robotic surgery (TORS), and contouring recommendations will be discussed with an emphasis on maximizing outcomes and reducing treatment related toxicity. Didactic information will be strengthened with case-based discussions and vignettes to illustrate real-world implications of these decisions and recommendations.
Target Audience
The meeting is designed to meet the interests of radiation oncologists.
Learning Objectives
Apply AJCC -8 staging to newly diagnosed patient with p16 positive (surrogate biomarker for HPV) oropharynx cancer and determine optimal evaluation and testing prior to treatment.
Determine appropriate treatment paradigms using evidence-based management for patients with HPV-positive cancers and create detailed treatment plans for individual patients based on particular information about the case.
Predict and ameliorate treatment-related toxicity for patients undergoing curative treatment for HPV-positive oropharynx cancers, by applying appropriate de-escalation strategies through the use of systemic therapies, surgery, and contouring.
The following persons served as faculty for this activity: Beth Beadle, MD, PhD, Sue Yom, MD, PhD, and David Brizel, MD.
Additionally, the SA-CME Task Force and the CME/MOC Committee had control over the content of this activity.
 
The American Society for Radiation Oncology (ASTRO) is accredited by the Accreditation Council of Continuing Medical Education to provide continuing education to physicians.
ASTRO is awarded Deemed Status by the American Board of Radiology to provide SA-CME as part of Part II Maintenance of Certification. 
Available Credit
1.50

SA-CME

The American Society for Radiation Oncology (ASTRO) is accredited by the Accreditation Council of Continuing Medical Education to provide continuing medical education for physicians.

The American Society for Radiation Oncology (ASTRO) designates this Live activity for a maximum of 1.50 AMA PRA Category 1 Credit™. Physicians should claim only the credit commensurate with the extent of their participation in the activity.

This activity meets the American Board of Radiology's criteria for a self-assessment activity in the ABR's Maintenance of Certification program. Participation in this course in combination with the successful completion of the corresponding assessment and course evaluation adheres to the guidelines established by the ABR for 1.50 self-assessment credits.
Policies: 
No refunds, extensions or substitutions will be made for those registrants who, for any reason, were unable to attend or were tardy for the session.
No credits will be granted and no refunds, exchanges or transfers will be given to those who do not pass.
ASTRO staff cannot make modifications to your submitted materials.
 
Required Hardware/software
One of the two latest versions of Google Chrome, Mozilla Firefox, Internet Explorer or Safari.