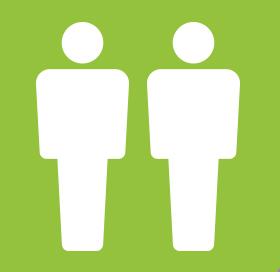 AM2018 PAN23 An Evidence-Driven Guide to Thinking Through Radiation and Surgery for Brain Metastasis
Improving systemic therapies for metastatic disease have led to an increasing incidence of brain metastasis for patients with solid malignancies. Patients diagnosed with brain metastasis, meanwhile, are benefiting from a rapidly proliferating body of CNS-directed research that, appropriately applied, can lead to improved survival and quality of life. In selected cases of brain metastasis, radiosurgery and hypofractionated stereotactic radiotherapy (SRT) may be used either in lieu of, or in combination with invasive neurosurgery. The appropriate selection of therapy, and in the case of combined therapy, the sequencing - neoadjuvant versus adjuvant radiosurgery - should be predicated upon the risk/benefit ratio of each to the individual. This requires familiarity with novel contemporary observations culled from a large body of recent literature. This session is designed to familiarize the audience with the key considerations necessary to individualize decision-making and to equip them with the necessary skills for competent treatment of patients eligible for neurosurgery and/or radiosurgery for brain metastasis. A case-based approach will be used to contextualize novel concepts and facilitate learning.
Target Audience
The meeting is designed to meet the interests of radiation oncologists, medical oncologists, radiation oncologists, radiation physicists, diagnostic radiologists, radiation  therapists, radiation dosimetrists, and residents.
Learning Objectives
Apply optimal sequencing of dual modality therapy for a given case scenario of brain metastasis.
Describe optimal treatment planning techniques for patients with intact, pre-operative and post-operative brain metastasis.
Compare and contrast risks and benefits of radiosurgery versus neurosurgery versus combined therapy for brain metastasis.
The following persons served as faculty for this activity: K. Beal, MD, L. Kleinberg, MD, E. Murphy, MD, S. Shiao, MD, PhD, S. Soltys, MD, and S. Weiss, MD, FASTRO.
Additionally, the SA-CME Task Force and CME/MOC Committee had control over the content of this activity.
 
The American Society for Radiation Oncology (ASTRO) is accredited by the Accreditation Council of Continuing Medical Education to provide continuing education to physicians.
ASTRO is awarded Deemed Status by the American Board of Radiology to provide SA-CME as part of Part II Maintenance of Certification. 
Available Credit
1.50

Certificate of Attendance

This activity was designated for 1.50 AMA PRA Category 1 Credit™.

1.50

SA-CME

The American Society for Radiation Oncology (ASTRO) is accredited by the Accreditation Council of Continuing Medical Education to provide continuing medical education for physicians.

The American Society for Radiation Oncology (ASTRO) designates this Live activity for a maximum of 1.50 AMA PRA Category 1 Credit™. Physicians should claim only the credit commensurate with the extent of their participation in the activity.

This activity meets the American Board of Radiology's criteria for a self-assessment activity in the ABR's Maintenance of Certification program. Participation in this course in combination with the successful completion of the corresponding assessment and course evaluation adheres to the guidelines established by the ABR for 1.50 self-assessment credits.
Policies: 
No refunds, extensions or substitutions will be made for those registrants who, for any reason, were unable to attend or were tardy for the session.
No credits will be granted and no refunds, exchanges or transfers will be given to those who do not pass.
ASTRO staff cannot make modifications to your submitted materials.
 
Required Hardware/software
One of the two latest versions of Google Chrome, Mozilla Firefox, Internet Explorer or Safari.