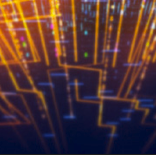 2023 Annual Refresher Course - eContouring for Lung Cancer
This eContouring session will review best practices for lung cancer contouring, including the integration of 4DCT imaging and PET/CT. The cases covered will include a centrally located, early stage NSCLC and a locally advanced NSCLC. Participants will review generation of ITV from 4DCT data, best practices for CTV and PTV margins, and contouring of critical normal structures. They will also review how to incorporate findings from pathologic staging such as EBUS into treatment planning for locally advanced disease and best practices for nodal target volume delineation. The session will include 2 practice cases.
Target Audience
This program is designed to meet the interest of radiation oncologists and radiation oncology residents.
Learning Objectives
Upon completion of this activity, participants should be able to:
Accurately contour a centrally located, early stage NSCLC case planned for SBRT, including critical structures such as the proximal bronchial tree.
Accurately integrate radiographic and pathologic staging data to contour a locally advanced NSCLC case.
Integrate 4DCT data into their lung cancer contouring.
Megan Daly, MD is employed by University of California Davis Comprehensive Cancer Center and has received honoraria from AstraZeneca, Curio, EMD Serono, Novocure and research/grant funding from Genentech and Merck.
The person(s) above served as the developer(s) of this activity. Additionally, the Annual Refresher Course Planning Committee had control over the content of this activity.
The American Society for Radiation Oncology (ASTRO) is accredited by the Accreditation Council of Continuing Medical Education to provide continuing education to physicians.
ASTRO is awarded Deemed Status by the American Board of Radiology to provide SA-CME as part of Part II Maintenance of Certification.
Available Credit
1.25

Certificate of Attendance

This activity was designated for 1.25 AMA PRA Category 1 Credit™.
Course Fees:
This eContouring course is included in your 2023 Annual Refresher Course registration.
Policies:
No refunds, extensions, or substitutions will be made for those participants who, for any reason, have not completed the course by the end of the qualification date. The qualification date for each course is listed in the course catalog on the ASTRO website under availability.

The course and its materials will only be available on the ASTRO website for that 3 year period regardless of purchase date. At the expiration of the qualification, participants will no longer have access to the course or its materials. ASTRO reserves the right to remove a course before the end of its qualification period.
Required Hardware/software
One of the two latest versions of Google Chrome, Mozilla Firefox, Internet Explorer or Safari.