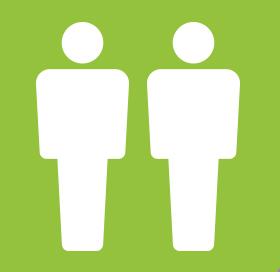 AM2018 The Modern Management of Brain Metastases
This session will be a case-based education session with an expert panel encouraging audience participation. The session will center around the following topics, each centered around a clinical case that highlights important aspects of the topic supplemented by discussion from the panel and audience along with an overview of the relevant literature.
Indications for WBRT vs. SRS. 
Indications for single fraction vs. fractionated SRS. 
Combining SRS/WBRT with immunotherapy/targeted therapy.
Reirradiation of brain metastases; Management of local failures.
Target Audience
The meeting is designed to meet the interests of radiation oncologists, medical oncologists, surgeons, radiation oncology residents, radiation physicists, nurses, radiation therapists, and radiation dosimetrists.
Learning Objectives
Explain the indications for radiosurgery vs. whole brain radiation in patients with multiple metastases.
Determine the appropriate use for single fraction and hypofractionated treatment for brain metastases as well as how to approach patients with recurrent brain metastases.
Describe the latest approaches to integrating new systemic therapy and immunotherapy into the radiotherapeutic management of brain metastases.
Faculty disclosures all go here as well as the Education Committee disclosure list.
The American Society for Radiation Oncology (ASTRO) is accredited by the Accreditation Council of Continuing Medical Education to provide continuing education to physicians.
ASTRO is awarded Deemed Status by the American Board of Radiology to provide SA-CME as part of Part II Maintenance of Certification. 
Policies: 
    • No refunds, extensions or substitutions will be made for those registrants who, for any reason, were unable to attend or were tardy for the session.
    • No credits will be granted and no refunds, exchanges or transfers will be given to those who do not pass.
    • ASTRO staff cannot make modifications to your submitted materials.
 
Required Hardware/software
One of the two latest versions of Google Chrome, Mozilla Firefox, Internet Explorer or Safari.