This course is designed to provide clinicians in practice and trainees with a comprehensive review and update of the clinical practice parameters across most sub-disciplines of radiation oncology, including sarcomas and the use of radiation therapy for palliative purposes.
Category
Breast Cancer
Radiobiology
Central Nervous System
Palliative Care
Gastrointestinal Cancer
Genitourinary Cancer
Gynecologic Cancer
Head and Neck Cancer
Credits
AMA PRA Category 1 Credit™
Certificate of Attendance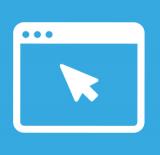 Knowledge of radiotherapy target volume delineation is crucial for accurate and effective delivery of radiotherapy for tumors of pancreatic and anorectal tumors. IMRT is being increasingly employed.
Credits
AMA PRA Category 1 Credit™
Certificate of Attendance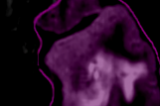 The 2020 Best of ASTRO meeting provided a review of the most relevant, highly-rated abstracts from the 2020 Annual Meeting that highlight recent technological advances and illustrate the importance of the clinical and non-clinical skills needed to provide patients with the full benefit of radiati
Category
Breast Cancer
Radiobiology
Central Nervous System
Palliative Care
Lung Cancer
Physics
Leuk/Lymph/Hema
Patient Safety
Gastrointestinal Cancer
Genitourinary Cancer
Gynecologic Cancer
Credits
AMA PRA Category 1 Credit™
Certificate of Attendance