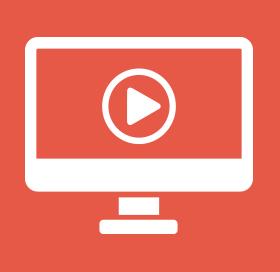 RO Model Seminar - Webinar
Earlier this summer, the Centers for Medicare and Medicaid Services Innovation Center (CMMI) unveiled an alternative payment model for radiation oncology. The final rule describing the requirements associated with the "RO Model" are expected to be released in November. The model represents a significant shift in payment policy for the field of radiation oncology and while ASTRO believes that the field is well positioned to succeed under these new payment models there will be significant challenges associated with implementation.
 
This webinar will be held in conjunction with an in-person meeting on December 7, 2019 from 1:00- 5:00 p.m. EDT.
Target Audience
This seminar will help members of the radiation oncology community understand how the RO Model affects their practices and patient care. ASTRO physician volunteers and staff will share details regarding the RO Model construct and provide comprehensive insight regarding practice preparation for model implementation.
Learning Objectives
Seminar attendees will learn about key aspects of the RO Model, including:
RO Model overview
Who's in, who's out: Participation requirements and exemptions
Cancer types, episode lengths and triggers
Included services and modalities
Payment methodology
Impact on different practice types
Tools for successful implementation
Anne Hubbard, MBA is employed by ASTRO and has no other financial relationships.
Constating Mantz, MD is employed by 21st Century Onoclogy and has no other financial relationships.
This webinar is not accredited.
Available Credit
4.00

Certificate of Attendance

This activity was designated for 0.00 AMA PRA Category 1 Credit™.
Course Fees: 
ASTRO members must log in to the ASTRO website to view and receive the discounted member rate.
Member: $400
Nonmember: $500
Policies: 
RO Model Final Rule Cancellation Disclaimer
PLEASE NOTE: If the RO Model final rule is not issued by November 22, 2019, ASTRO will cancel the RO Seminar. If cancellation occurs ASTRO will fully refund registrants all registration feeds for the webinar. Terms and conditions of cancellation are subject to change. Updated policies can be found at www.astro.org/romodelattendeepolices.
Cancellation Policy
Webinar refunds will be given only if written notification is received on or before October 18, 2019.
All refunds are subject to a $100 processing fee.
Telephone cancellations will not be accepted. Please email cancellations to meetings@astro.org.
If ASTRO cancels the RO Model Seminar, full refunds will be processed 30 days from cancellation and will be exempt from any cancellations fees.
No refunds, extensions, or substitutions will be made for those participants who, for any reason, could not access the live webinar. The qualification date for each course is listed in the course catalog on the ASTRO website under availability.